Fundraising for an Accessible Van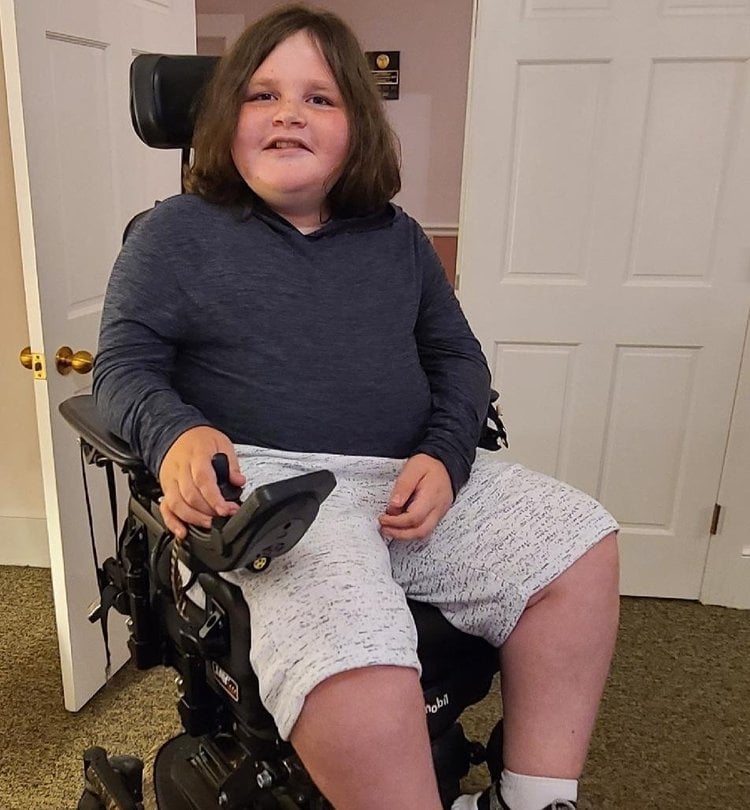 Meet Arian! Arian is a 12-year-old boy from Goldsboro, North Carolina. He lives with his grandparents (Mema and Pa), and his younger brother Slayden. Arian's family found out that he was diagnosed with Duchenne muscular dystrophy when he was 16 months old.
Arian's grandparents didn't expect to be raising bonus children at this stage in life, and the financial burden has been overwhelming at times. Arian's Mema is his primary caretaker, and therefore only able to work part time while he is in school.
"Slayden is a great little brother and helps Arian out all the time with anything he can. Even though they have the normal sibling rivalry at times, they are thick as thieves, and love to hang out together watching movies and playing Uno," says his grandmother, Lisa.
Arian is in 6th grade, and he loves going to school to see his friends. He uses a full-time powerchair, which can come with its own set of challenges, but his friends never hesitate to help him open doors and get books from his locker. Despite the limitations of using a powerchair, Arian is upbeat and happy most of the time.
The Mooring family decided to apply to Jett Foundation's Accessible Vehicle Fund in hopes of obtaining safe, reliable transportation to help get him to school and other appointments. The Accessible Vehicle Fund is one of two branches of support offered through the Jett Giving Fund; Jett Foundation seeks to partner with families impacted by Duchenne to raise the necessary funds to obtain this essential and vital item.
Being part of the Accessible Vehicle Fund has given them an opportunity to think about taking the road trips that they always wanted to, but didn't from lack of reliable transportation. Arian also may qualify for a clinical trial later this year, and would require travel that a reliable accessible vehicle would make possible.
Help Arian attain freedom and independence! Please consider donating to Arian's Jett Giving Fund fundraiser today.
All donations are tax deductible! The family is working to raise half the funds needed for their van; when they reach their goal, Jett Foundation will cover the remaining half and coordinate purchase and delivery of the vehicle.
About Jett Giving Fund's Accessible Vehicle Fund
Jett Giving Fund is Jett Foundation's financial assistance program for families impacted by Duchenne muscular dystrophy who are in need of accessible vehicles or emergency support. As part of the Accessible Vehicle Fund, families fundraise half the funds needed or more for an accessible vehicle, and Jett Foundation covers the remaining costs once they reach their goal. 
If other resources have already been used to meet a specific need, if there is no longer a specific need, and/or if donations have been received in excess of a specific need, donations made in furtherance of a specific need will be applied for general purposes of the Jett Giving Fund. If the Jett Giving Fund no longer exists, all donations will be applied to further the general charitable mission of Jett Foundation.