Fundraising for an Accessible Van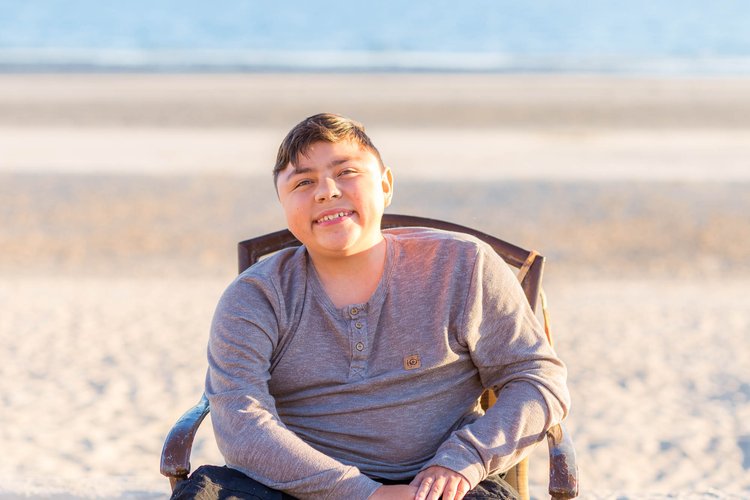 Meet Donnie! Donnie is a 15-year-old sophomore in high school. Like many teenage boys, he loves hanging out with friends and his six siblings, who are all able bodied. His favorite passions are anime and video games. Donnie also enjoys the outdoors and wildlife. When he was initially diagnosed with Duchenne he still had hopes of joining his older brother's Pop Warner football team.
Donnie was diagnosed with Duchenne muscular dystrophy at three and a half years old. By the time Donnie would have been old enough to play football and participate in physical activities, he was not physically capable. He has never run, been able to jump up or down, ride a bike, roller skate, or anything alike. Due to his diagnosis, Donnie developed osteoporosis and has broken multiple bones.
"Despite all the obstacles Donnie is facing, he is eager to live his best life and he wishes to get a summer job and his driver's license. Donnie is a very determined young man that continues to try to overcome the challenges put in front of him," says his mom, Rebecca. Like most boys his age, he longs to be able to experience similar activities that his peers do. "Simple things like going to the movies are a challenge for Donnie as he does not have a safe way to get there."
The family decided to apply to Jett Foundation's Accessible Vehicle Fund in hopes of obtaining safe, reliable transportation for Donnie. The Accessible Vehicle Fund is one of two branches of support offered through the Jett Giving Fund; Jett Foundation partners with families impacted by Duchenne to raise the necessary funds to obtain this essential and vital item.
"As you can imagine, breaking as many bones as Donnie has, caused him a lot of anxiety and he has become increasingly concerned about his health and safety. Thanks to the partnership with Jett Foundation, our family now has the opportunity to get a safe, accessible vehicle for Donnie, but we need your help to raise half the funds. This type of vehicle is modified for individuals, like Donnie, that have extreme difficulty entering and exiting the car," says Rebecca.
"Please help our family and my son. Your donations will help Donnie to feel a sense of 'self' and gain confidence. He will get to experience independence with this vehicle. Any assistance you can provide is appreciated."
Help Daniel attain freedom and independence! Please consider donating to Daniel's Jett Giving Fund fundraiser today.
All donations are tax deductible! The family is working to raise half the funds needed for their van; when they reach their goal, Jett Foundation will cover the remaining half and coordinate purchase and delivery of the vehicle.
About Jett Giving Fund's Accessible Vehicle Fund
Jett Giving Fund is Jett Foundation's financial assistance program for families impacted by Duchenne muscular dystrophy who are in need of accessible vehicles or emergency support. As part of the Accessible Vehicle Fund, families fundraise half the funds needed or more for an accessible vehicle, and Jett Foundation covers the remaining costs once they reach their goal. 
If other resources have already been used to meet a specific need, if there is no longer a specific need, and/or if donations have been received in excess of a specific need, donations made in furtherance of a specific need will be applied for general purposes of the Jett Giving Fund. If the Jett Giving Fund no longer exists, all donations will be applied to further the general charitable mission of Jett Foundation.