We're ready for camp, are you?! Start packing your bags because we're here to tell you the dates for Camp Promise 2015! We posted riddles on Facebook last month to give you all a clue, and within 24 hours they'd been solved. Way to go, campers and volunteers!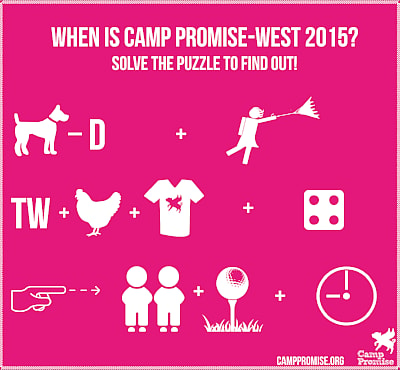 Here are the answers:
Camp Promise-Rockies (Denver): June 29-July 2, 2015 (volunteers arrive June 28)
Camp Promise-East (Philadelphia): July 13-18, 2015 (volunteers arrive July 12
Camp Promise-West (Seattle): August 24-29, 2015 (volunteers arrive August 23)
Applications will be available online mid-March at our website.