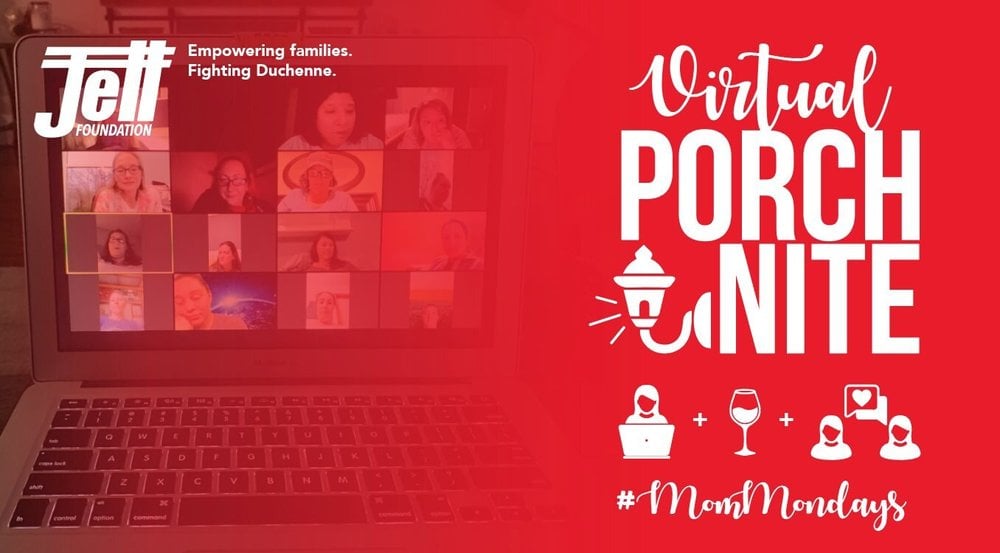 This Porch Nite is for Female Carriers of Duchenne muscular dystrophy.
Join us to learn what you need to know about how and where to get tested, as well as what kind of care you may need as a carrier.
We hope you will join fellow moms at our Porch Nites to learn, build relationships, and support one another through your Duchenne journey. Grab your laptop and settle into a comfy spot to join Jett Foundation Community Ambassadors and moms Dana and Perlita for an evening of conversations, reflections, connections, and hope.