Fundraising for an Accessible Van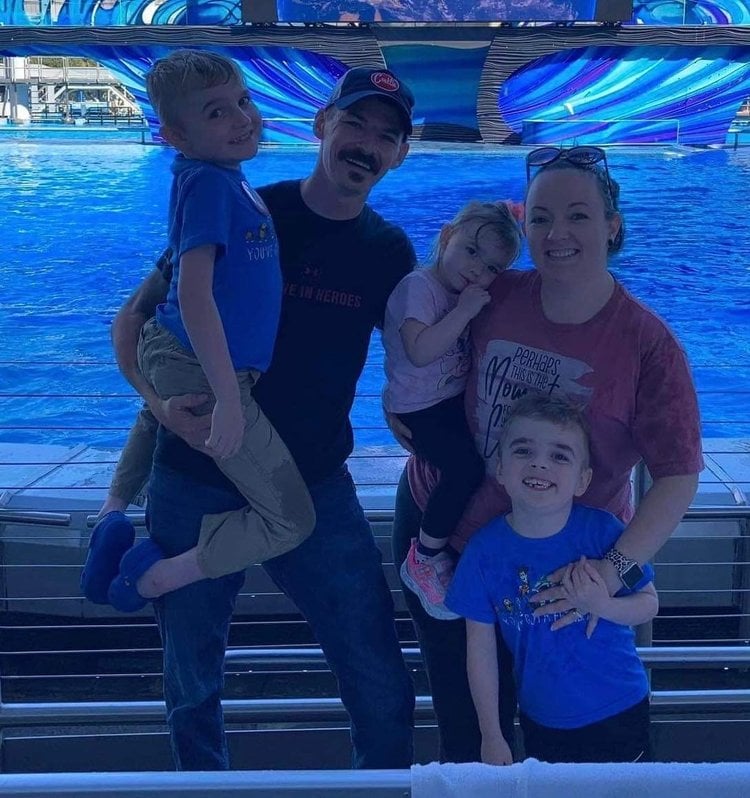 Meet Tobias and Jedediah – two brothers with names as unique as the diagnosis they share, Duchenne muscular dystrophy.
Tobias is a shy, funny, and loving 9-year-old boy who adores animals. His brother, Jedediah, also known as Jedi (pronounced Jed-E), is an outgoing and creative 6-year-old. The two brothers live in East Tennessee with their parents, Eric and Amanda, 3-year-old sister Harper, and their dog Penelope.
Both boys were diagnosed with Duchenne at a young age, but neither of them have let their diagnosis slow them down. The Robinson family continues to be hopeful and try to live each day to the fullest. Both boys attend school, enjoy community activities, explore to find new parks, and cheer their sister on at gymnastics.
Tobias has recently lost the ability to independently ambulate, and relies on a power chair for independence. Jedediah relies on a convaid stroller for longer distances and to conserve as much energy as possible. Jedi will soon be making the transition into a wheelchair for safety.
The Robinson family currently has an SUV. Unfortunately, it is not capable of transporting a power chair, resulting in Tobias having to use a small, manual chair that he has outgrown. This makes it almost impossible to perform day-to-day activities unless two adults are present.
"The financial strain of having two children with special needs and traveling two states away, several times a year, for the best specialized care possible, has resulted in our family being unable to purchase an accessible vehicle," says their mom, Amanda.
The Robinson family decided to apply to Jett Foundation's Accessible Vehicle Fund in hopes of obtaining safe, reliable transportation. The Accessible Vehicle Fund is one of two branches of support offered through the Jett Giving Fund; Jett Foundation seeks to partner with families impacted by Duchenne to raise the necessary funds to obtain this essential and vital item.
"Having a vehicle that is able to transport all of my children and the boys' chairs would make daily life easier and bring my boys a lot more independence," says Amanda.
If the Robinson family is able to fund an accessible and safe vehicle, it would help to ease the many challenges of Duchenne. Tobias would be able to use his power chair daily, instead of leaving it at school, and Jedi would be able to start making the transition into his chair, bringing him increased safety and preserving muscle strength.
Help the boys attain freedom and independence! Please consider donating to Tobias and Jedediah's Jett Giving Fund fundraiser to help get them the safe, accessible transportation they need.
All donations are tax deductible! The family is working to raise half the funds needed for their van; when they reach their goal, Jett Foundation will cover the remaining half and coordinate purchase and delivery of the vehicle.
About Jett Giving Fund's Accessible Vehicle Fund
Jett Giving Fund is Jett Foundation's financial assistance program for families impacted by Duchenne muscular dystrophy who are in need of accessible vehicles or emergency support. As part of the Accessible Vehicle Fund, families fundraise half the funds needed or more for an accessible vehicle, and Jett Foundation covers the remaining costs once they reach their goal. 
If other resources have already been used to meet a specific need, if there is no longer a specific need, and/or if donations have been received in excess of a specific need, donations made in furtherance of a specific need will be applied for general purposes of the Jett Giving Fund. If the Jett Giving Fund no longer exists, all donations will be applied to further the general charitable mission of Jett Foundation.